to create your ideal outside space.
Landscape gardeners in Bromley and Chislehurst
Our highly skilled landscape gardeners in Bromley and Chislehurst will be able to blend your ideas to ensure the delivery of a garden that complements the property and provides the required usability. With our broad range of experience creating a whole spectrum of differing styles of garden, we can be relied upon to deliver a product our clients will be proud of for many years to come.
A year-round

Our highly experienced Landscaping teams are able to adjust to all seasons, adapting our approach to work in all conditions throughout the year. This ensures the delivery of your new garden at a time that suits your individual requirement.
Make an
Why not contact us now to begin the process of bringing your dream soft or hard landscaping project to life? Complete the contact form and one of our team will respond within 24 hours.
Dedicated garden design specialists
The key to all beautiful gardens always lies in the original design. Using our advanced Vectorworks garden landscape design software, our highly experienced design team will consult with you to create a garden within an agreed timeframe and budget, leaving no detail open to interpretation.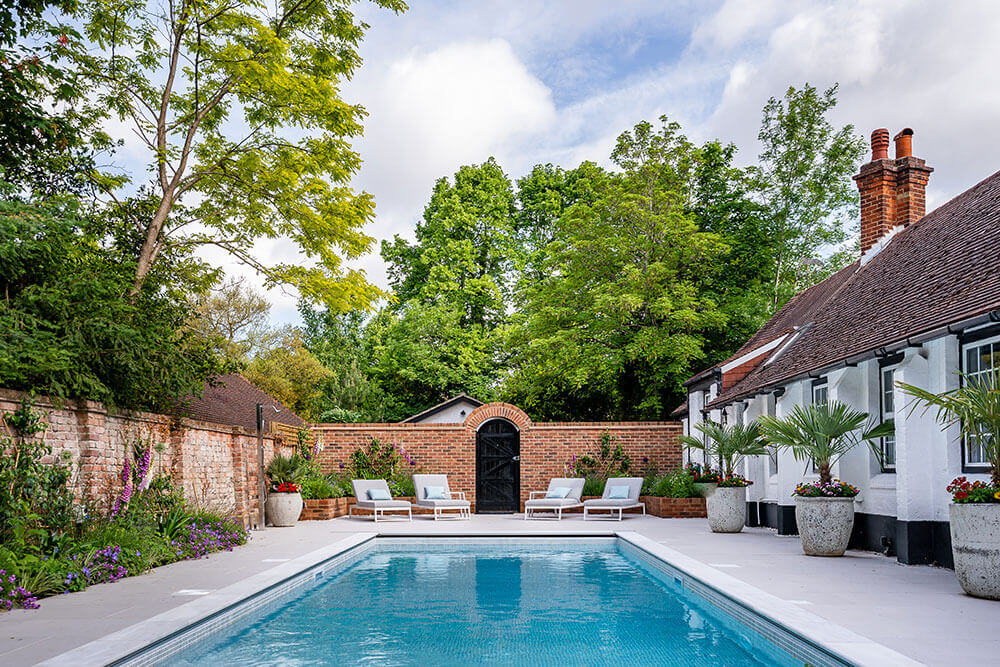 Complete
landscaping expertise
Our permanent landscaping teams have worked successfully together for many years, developing a well-rounded skillset that is unmatched in Bromley. From patio terraces to outdoor kitchens and pool surrounds, there is no project beyond our capability.
Creating your perfect outdoor space
We aim to adopt a collaborative approach with our clients, listening carefully to your landscaping ideas and requirements to bring your dream garden to life. Our obsessive eye for detail and extensive back catalogue of work makes us the right choice for your own landscaping project, always ensuring the right balance of aesthetics and practicality.